Behance Imagination Network
An imaginary brand extension off of the brand Behance, "Newly Introduced", Behance's Imagination Network is the first and only creative educational platform made specifically for children. Our mission is to empower them & to help them learn fundamental skills in the prime of their imagination through the use of educational games, dynamic printable coloring pages and age appropriate tutorials.
The idea is to introduce children to the fundamental tools of the adobe suite essentials. Various tools such as the selection tool, pen tool, masking, layers, and type tool will be simplified and introduced through a "draw" feature. This feature is accessible through computer, smart phones and tablets alike. Children will be able to draw on the go or in the comfort of their own bedroom, letting their imagination run free, while gaining valuable knowledge in the adobe suites. 
Our mission for this creative branch of Behance, is to empower children and boost their artistic confidence. In providing children with the basic knowledge of the tools used in programs such as Illustrator, Photoshop and even InDesign, the 

Imagination Network

 is giving future creatives the confidence and skills they need to excel in their dream career.
By launching the 

Imagination Network

 ,young creatives get to dip their feet into the world of Behance, so that by the time they reach maturity in their creative work, they can seamlessly relocate to the already established main Behance. There, they can exhibit the skills they have learned over the course of their childhood on the 

Imagination Network

, and bring in clients or find their dream career via Behance.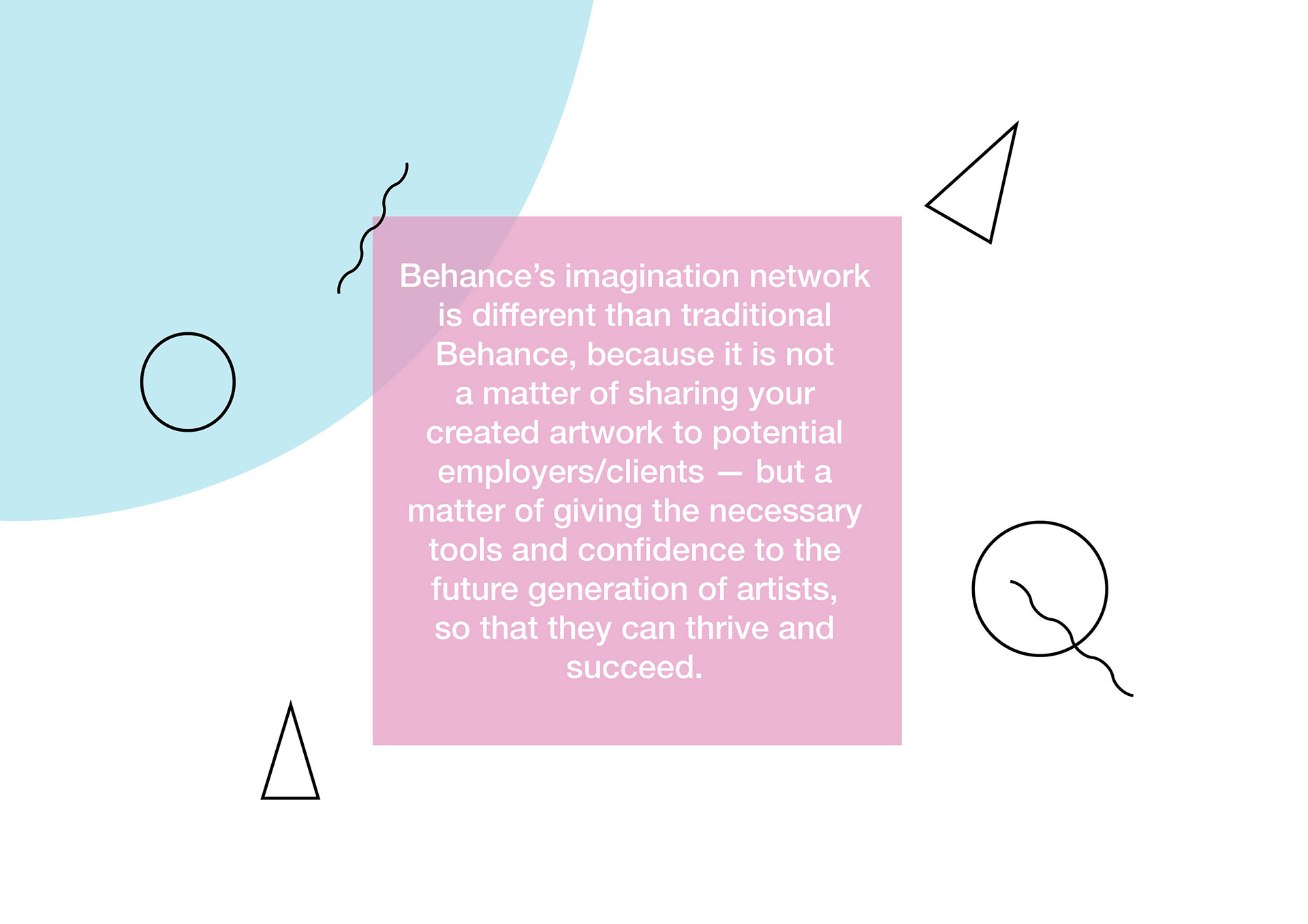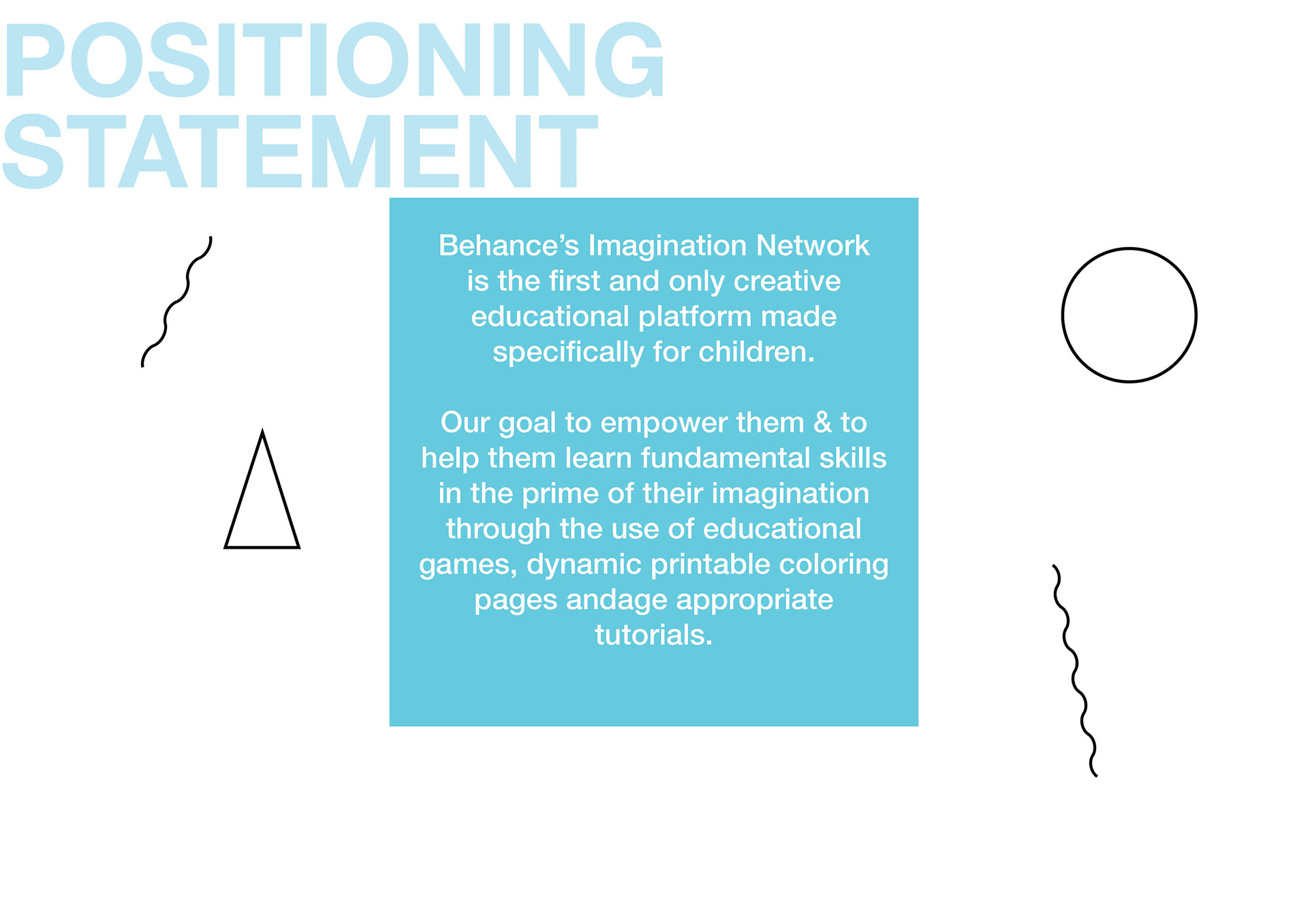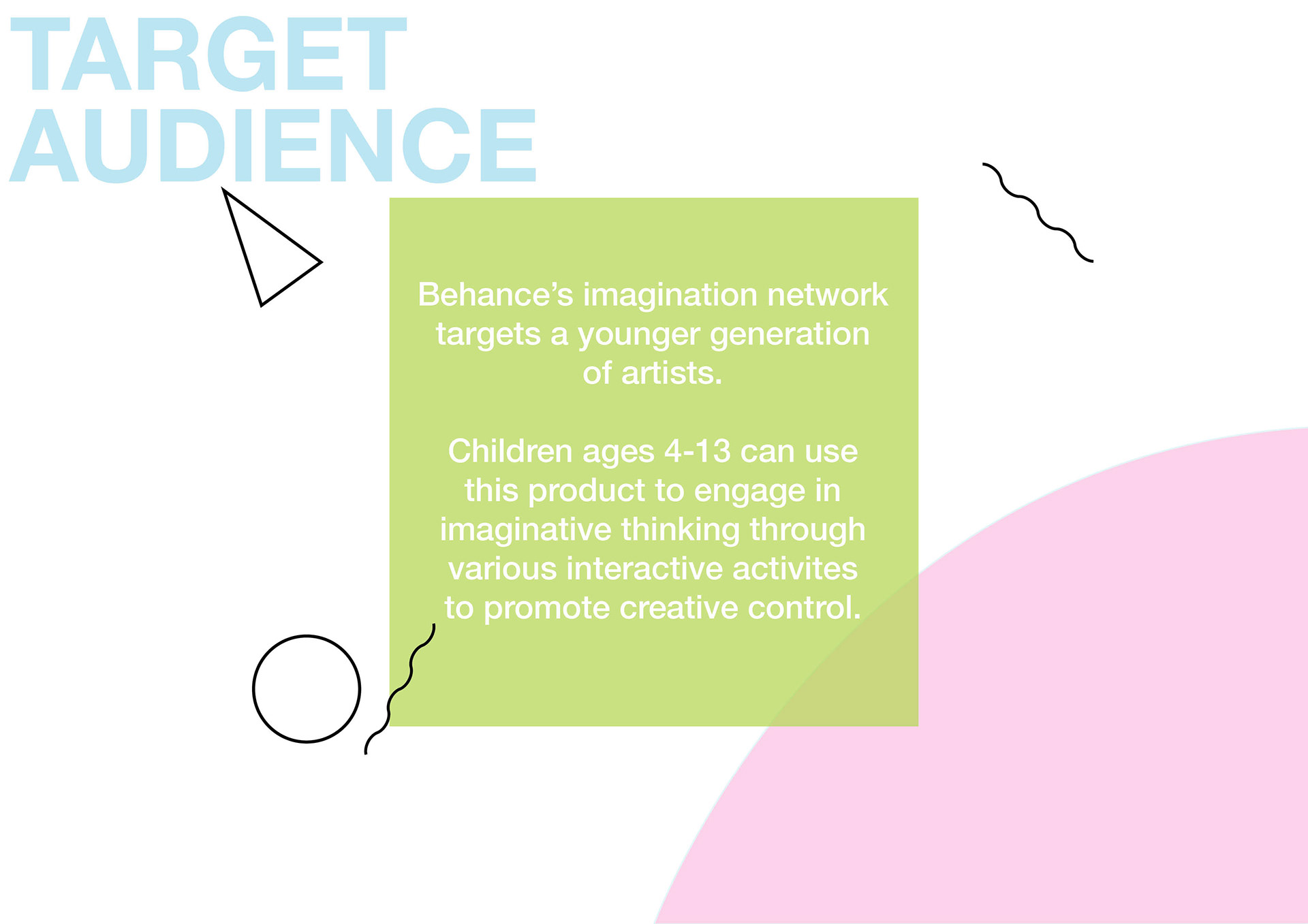 Profile Page and Landing Page Mock-Ups
Children's first project will be a simple guided tutorial to create their own avatar (like Lilly Billy's!), straying away from having photos of the children online, while giving them a fun creative task!